Kalamazoo Salsa Cook-Off 2019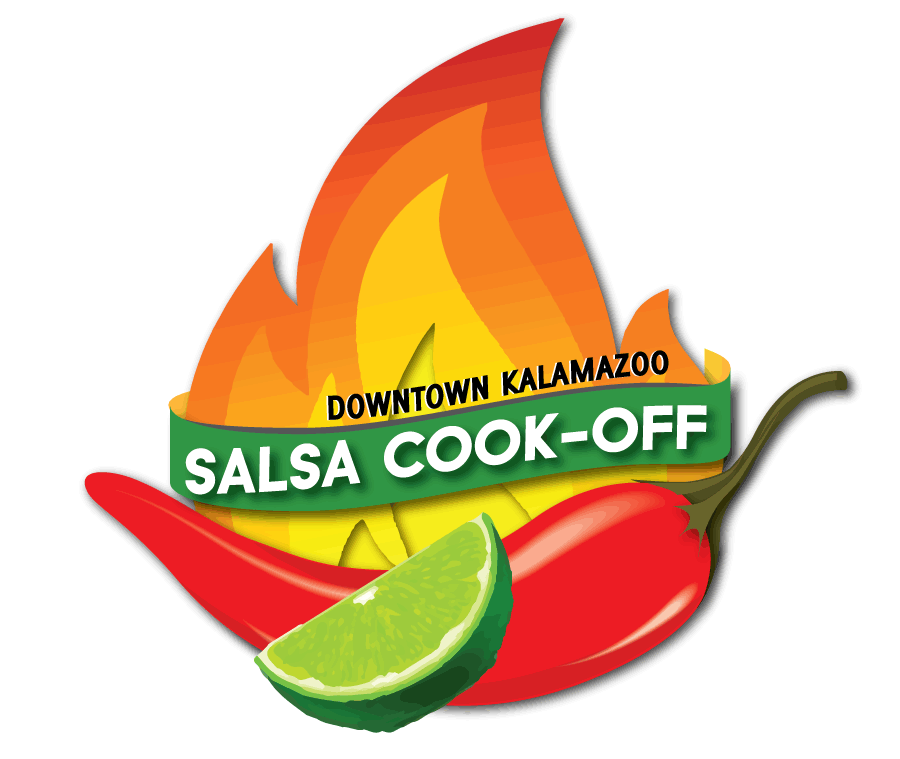 July 20, 2019
12:00 p.m. to 3:00 p.m.
The Event:
It's back! The 5th annual Salsa Cook-Off is coming to Downtown to kickoff Summer Restaurant Week and get your tastebuds primed with the taste of summer salsas. It's your chance to explore Downtown, sampling our best salsa recipes and vote for your favorite, all while visiting new and familiar shops and restaurants. This year, look for salsas made with ingredients from our featured growers at the Kalamazoo Farmers Market!
Where do I go?:
Put on your walking shoes and start at the Consumers Credit Union on the Kalamazoo Mall (125 S. Kalamazoo Mall), and pick up a Passport that will guide you through to all of the salsa stops. Salsa sampling will be available at over 20 shops and restaurants in Downtown while the salsa lasts. Again this year, we're playing Salsa BINGO! The 1st 100 to get a BINGO will earn a free special limited edition Farmer's Market-Salsa Cook-Off tote!
​
Parking:
Look for one of the 280 spaces that have 90-minute free parking. Or skip the search and click on one of the lots below for the easiest parking.
​
How To Vote:
Simply text the word "SALSA" to 59925. You'll receive a link where you can rate every salsa all in one place! Support your favorite business and their salsa, or find a new favorite spot. As always, electronic voting is made available through our partners at RepleoTech! Voting ends at 3 p.m. Winners are selected in the categories of Judges' Choice, Overall People's Choice, Best Retail, and Best Restaurant.
​
Stay updated with all things Salsa and Restaurant Week, find us on Facebook and Instagram!
Big Thanks to our Salsa Cook-Off Sponsors